Let's start knowing a little bit more about the city that we are going to visit in this project. Our first stop in Cork is going to be Blarney Castle, one of the most famous attractions in the whole city. It is just ten kilometres away from Cork city.
It is also home to the world famous Blarney Stone, which is said to give those who kiss it the Irish 'gift of the gab' which means the ability to speak in an easy and confident way that makes people want to listen to you and believe what you say. It was built more than six-hundred years ago and a lot of tourists from around the world visit it every year.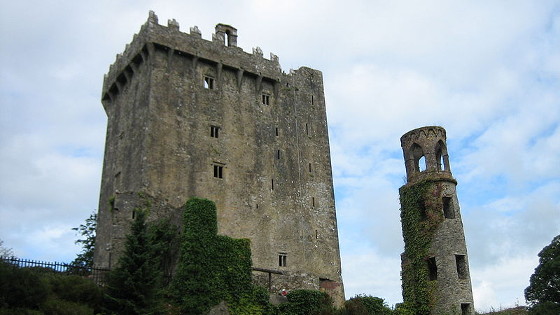 At the end of the session,you will have:
been introduced to Cork, the second most important city of the Republic of Ireland.
known all the outcomes you have to produce in this project.
started thinking about what to include in your investigation about recycling.
Watch the video Cork - Let the Magic begin and observe what are the differences in streets, shops, etc between Cork and your hometown.
After having watched the video, try to answer the following questions orally:
Do you know any other famous places in Cork? Do you know the name of any other Irish cities?
Have you ever been to Cork? And to any other European cities?
Do you remember any of the monuments you visited?
Any interesting or favourite landmarks?
Do you recommend visiting any of these cities? Why? Why not?
If you want to know more details about the second city of the Republic of Ireland, watch the video Flight over Cork City.
As you could see, this is a good resource to see places and hear sounds about the city we're going to work on along this project. Which has been more surprising to you? Is there anything that you already knew? Have you chosen your favourite place in Cork?
You can answer and summarize these three questions in a short monologue and you can share it with your classmate or with the rest of the class.
As you are going to see in a few moments, Blarney Castle will be the first place you should include on a Google Site map. Don't forget about it!