Cork is a wonderful town and it is also very quiet. But it has a really busy street with plenty of shops and people walking by. This street is Saint Patrick Street.
You can also visit The English Market and many fine shops including the department store Brown Thomas. The citizens of Cork love shopping in this street but also, particularly with good weather, like chatting and spending time together.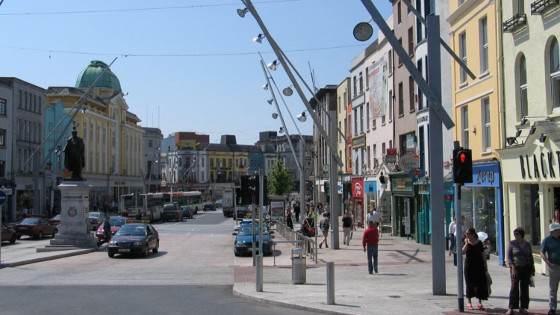 At the end of the session, you will have:
used a thinking routine about Saint Patrick Street.
revised and practised present perfect tense with "just".
To start with, let's begin with a thinking routine, about Saint Patrick Street. Look at the picture of this street included on this part.
After viewing this picture of Saint Patrick Street in Cork, answer the questions below:
What can you see?
How do you imagine the shops?
Can you see a lot of people on the street?
How many shops can there be in Saint Patrick Street?
You can also take a look at the Trip Advisor Website with the review of this street. 
Then, answer the following questions:
What do you think about how working in this street must be?
Have you ever visited a shopping street?
What does it make you wonder?
You have to answer these questions in your personal blog. 
You can have more information about this thinking routine consulting the resource Thinking routine.
Remember that Saint Patrick Street must be part of the route at your Google Sites map.
Continue with your posts on Twitter (#taskrecycling and #EDIAcork). Have you ever visited a shopping street? Which one/s? Is there any shopping street in your town? The 'Rubric to assess a Tweet' can help you do a good job in this social network.