Fitzgerald Park is an oasis on the outskirts of Cork city.
It still has the original pavilion and fountain. In the gardens here, visitors will find Cork Public Museum, a cafe, sculptures, a skate park, and a pond. Picturesque Daly's Bridge, built in 1926 and known locally as the "Shaky Bridge," connects to Sundays Well Road.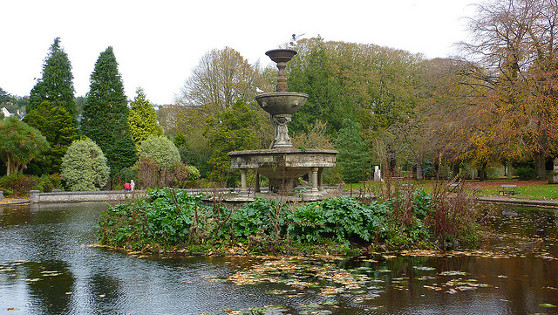 At the end of the session, you will have:
visited Fitzgerald Park in Cork.
known the difference in pronunciation between /

α:

/ and /

Λ

/
drawn the route of different landmarks at the Cork google map.
After checking Fitzerald park's official web page, answer the questions. You can do it orally working in gropus with your mates.
What is your opinion about this park? Would you like to visit it?
Do you have a park near your house? Do you usually go there?
Can you play any sport in that park? Which one/s? 
Are there a lot of trees in the parks in your town? And in the streets?
After the visit, continue with your posts on Twitter (#taskrecycling and #EDIAcork). Do you like going to parks? Do you usually play any sport? How often? Who do you go with?
Share it through a tweet using the project hashtags. The 'Rubric to assess a Tweet' can help you do a good job in this social network.
Remember that Fitzgerald park must be part of the route at your Google Sites map.