Let's buy some fresh products at the market!
Today we are going to visit one really traditional place in the heart of Cork City. This food market has been open since 1788. It's one of the world's oldest municipal markets.
Some bread, fruit, and freshly caught seafood are just some of the specialities you can find at this place. Recently, the market gained worldwide fame when Queen Elizabeth II of Great Britain visited it on her first ever state visit to the Republic of Ireland in 2011.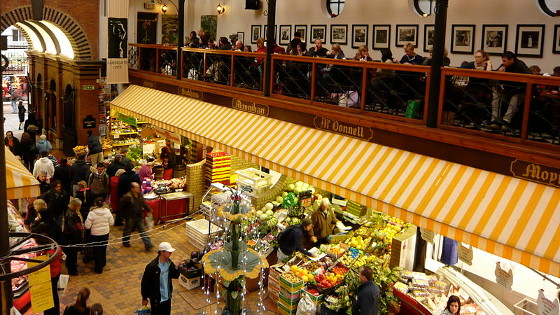 At the end of the session, you will have:
read and answered some questions about the English Market using its website.
learnt the use of "ever" and "never" with present perfect.
designed the final version of your investigation report.
Would you like to know more about the English Market in Cork? Do you usually go to the market? Or do you prefer going to the supermarket? 
Click on the official website and try to find out the information on the English Market Official Website.
Read the following questions and answer them:
You have to answer these questions in your learning diary.
Remember that The English Market must be a part of the route at your Google Site map. 
Continue with your posts on Twitter (#taskrecycling and #EDIAcork). Choose one of the dishes from the food & dishes section and send a tweet with the name and picture of the dish. You can also tweet the answer to the previous questions adding the link of your post. The 'Rubric to assess a Tweet' can help you do a good job in this social network.
You can watch the promotional video of the English Market in Cork City.