Discovering County Cork, you get to one of the most famous places: Kinsale. Just half an hour away from Cork is the fishing and yachting town of Kinsale.
In the past, it was a fishing port, but nowadays, Kinsale is one of the most scenic resorts on Ireland's southwest coast. Visitors can find a lot of cafés and restaurants to suit every taste, and the scenery is quite simply breathtaking. It is also a famous golf destination. 
What about you? Would you like to go there on your summer holidays in the future?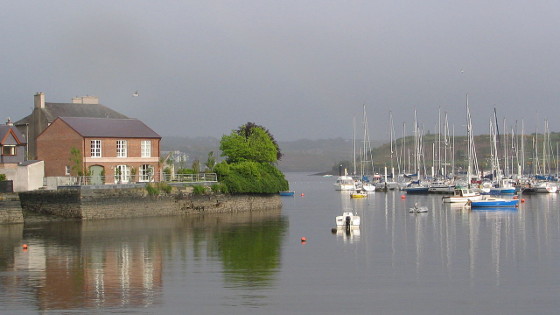 At the end of the session, you will have:
learnt a lot of details about Kinsale.
learnt how to use the affirmative and negative forms of the present perfect tense.
started your collaborative Google Site in groups about the city of Cork.
Continue with your posts on Twitter (#taskrecycling and #EDIAcork). Have you ever visited a port? and a yacht port? Take a look at the following website and discover the town of Kinsale. Choose one of the things that you can do in Kinsale and send a tweet using the hashtags of this project.
You can also send them a tweet telling them that you have visited the town virtually: Official Kinsale Twitter. The 'Rubric to assess a Tweet' can help you do a good job in this social network.
Remember that Kinsale must be part of the route at your Google Sites map.