Arriving at the end of our journey!
Our journey to the town of Cork finishes at Saint Fin Barre's Cathedral. A few minutes walk from St. Patrick's Street takes visitors to this Anglican Cathedral.
The structure was designed by William Burges and it was consecrated in 1870. It is situated on a site where Christian worship has been taking place since the 7th century.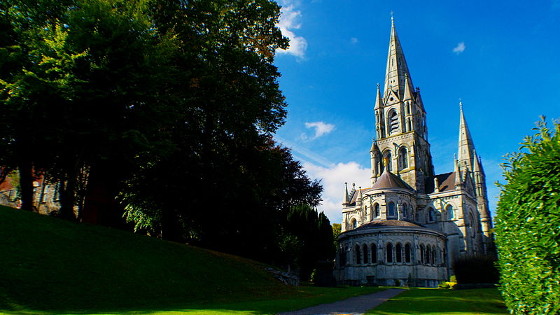 At the end of the session, you will have:
visited Saint Fin Barre's Cathedral in Cork.
listened to a conversation about the city of Cork.
reflected on all the different tasks you have worked on at the Learning Diary.
If you visit its official website, you will be able to visit all the sections it contains and to learn about the history of the Cathedral.
Remember that Saint Fin Barre's Cathedral must be part of the route at your Google Sites map.
Continue with your posts on Twitter (#taskrecycling and #EDIAcork). Tweet which section of the webpage do you find the most interesting and share the link. The 'Rubric to assess a Tweet' can help you do a good job in this social network.