Let's go to the Oscar's ceremony
Grauman's Chinese Theatre first opened in 1927. It still hosts premiere movies as well as classic Hollywood films for only 25 cents a ticket. You can also take a scheduled tour that runs several times a day. In front of the theatre, you will find the handprints and footprints of famous stars from every era of Hollywood.
These prints are often confused with the Walk of Fame, which has bronze stars commemorating some celebrities and which passes by the theatre along Hollywood Boulevard.
Have you ever seen this Hollywood Walk of fame on TV? Do you remember any Hollywood actor or actress who has got a star at this place?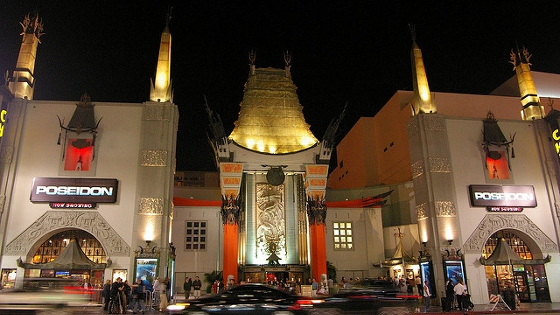 At the end of the session, you will have:
learnt a lot of details about Grauman's Chinese Theatre.
learnt when to use the infinitive and when to use the gerund.
started your collaborative Google Site in groups about the city of Los Angeles and start your blog-portfolio.
Continue with your posts on Twitter (#taskwayoflife and #projectlosangeles). Discover the Walk of Fame and choose which is your favourite actor or actress. Then, send a tweet with the link with the information about him/her (e.g. http://www.walkoffame.com/bruce-willis ) and explain the reason why you like him/her.
The Grauman's Chinese Theatre used to host the Oscar Academy Awards, but it now takes place at the Dolby Theatre in Los Angeles. Have you ever watched the Oscar Academy ceremony in the past? Do you remember any film with a lot of Oscar awards? If you need more info about the Oscars, you can watch all the videos they have uploaded in their youtube channel.
Remember that Grauman's Chinese Theatre must be part of the route at your Google Sites map.