Arriving at the end of our journey!
Our journey to the city of Los Angeles finishes at The Music Center. The Music Centre is the performing arts centre of Los Angeles County and is the home of the Walt Disney Concert Hall.
You can visit the Music Centre for a performance or take a tour through the Walt Disney Concert Hall. Tours last about one hour and are free for all ages.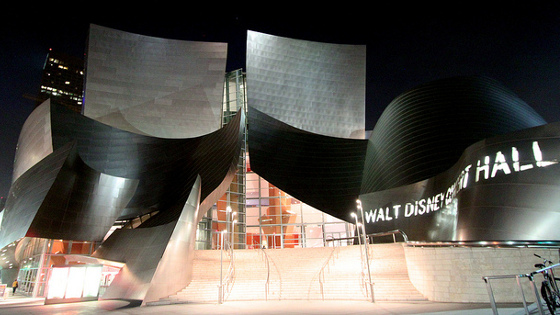 At the end of the session, you will have:
visited The Music Centre in Los Angeles.
listened to a conversation about the best place to live.
reflected on all the different tasks you have worked on at the Learning Diary.
If you visit its official website, you will be able to visit all the sections it contains and get to know what resident companies work there and what events are scheduled. 
Remember that The Music Center / Walt Disney Concert Hall must be part of the route at your Google Sites map.
Continue with your posts on Twitter (#taskwayoflife and #projectlosangeles). Tweet to The Music Center of Los Angeles telling which section of the webpage do you find the most interesting and share the link.
Meanwhile, visit the Walt Disney Concert Hall tour, and watch the videos where you can have a clear idea of the different spaces in this building.