What if we meet someone famous?
Let's continue with our amazing trip to the awesome city of Los Angeles. Your next stop now is at Rodeo Drive and Beverly Hills.
Rodeo Drive is a shopping area in Beverly Hills that is also known as "the epicentre of luxury fashion." More than 100 shops compete for the money and attention of the rich and famous people who are often followed by a lot of people who want to see them and take some pictures with them.
Rodeo Drive is particularly spectacular during the Christmas season when the shops are full of typical Christmas stuff. 
Discovering Los Angeles is becoming a truly unforgettable experience!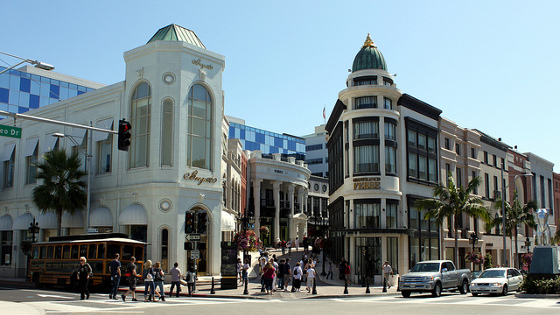 At the end of the session, you will have:
read about Rodeo Drive and Beverly Hills.
organized information about Los Angeles at the Google site.
read and answered questions about a guide for tourist visiting California.
Visit the official website of Rodeo Drive and select your favourite shop. What can you buy there? When is it open? Has the shop got a website? 
Remember that Rodeo Drive must be part of the route at your Google Sites map.
Continue with your posts on Twitter (#taskwayoflife and #projectlosangeles). Write a tweet telling which shop you have chosen and why and add the URL of the shop. Some of one of the most famous films ever, Pretty Woman, were shot in these streets.