Let's have some fun at the theme park!
You continue visiting the awesome city of Los Angeles and your next stop is at one of the biggest film studios that has been turned into a theme park: Universal Studios Hollywood.
This place is still a working movie studio, and you can take a daily tour to see how they are filming in action. Then, you can also take some movie-themed thrill rides and visit CityWalk, do some shopping and finally eating at the dining promenade.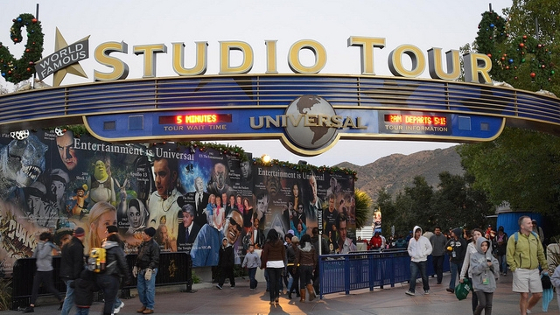 At the end of the session, you will have:
read and answer some questions about Universal Studios in Hollywood. 
learnt some details about Los Angeles Lakers basketball team and some of its most famous players.
started doing some research on your Google Site project.
Are you in the mood of visiting this theme park? Then, as it is a huge place, you will have to plan your visit and obtain certain information about it. In order to do so, you must check its official website and answer the following questions:  
CityWalk: What can you find at the CityWalk? 
Theme Park Shopping: What kind of products can you buy from the shops? Which shop would you go to?  
VIP experience: How much do you have to pay if you want to enjoy the VIP experience at the theme park? 
Remember that the Universal Studios Hollywood must be part of the route at your Google Sites map.
Continue with your posts on Twitter (#taskwayoflife and #projectlosangeles). Visit the official Attractions site and choose which is your favourite attraction of the Universal Studios Theme Park and tweet it using the hashtags.