Today we are going to visit one really interesting place in Edinburgh: The Royal Botanic Garden. The Royal Botanic Garden Edinburgh (RBGE) is a scientific centre for the study of plants, their diversity and conservation, as well as a popular tourist attraction. It was founded in 1670 as a physic garden to grow medicinal plants. The RBGE's living collection consists of more than 13,302 plant species whilst the herbarium contains 3 million preserved specimens.
At the end of the session, you will have:
read and answered some questions about Royal Botanic Garden,
revised the use of the adverbs of possibility,
designed the final version of your poster.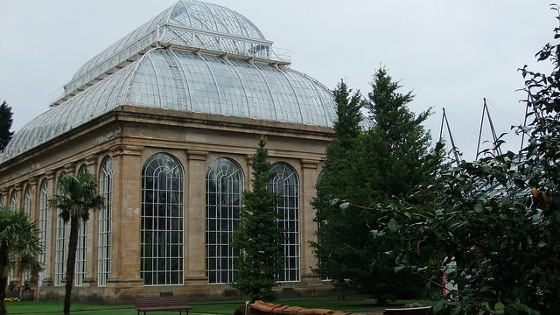 Would you like to know more about the Royal Botanic Garden? Have you ever been to one Botanic Garden in another town?

Click on the Royal Botanic Garden Official Website and try to find out the following information (Read the following questions and answer them);
Can you celebrate a wedding at the Botanic Garden premises? If so, how much do you have to pay? (To find out, visit the Wedding Packages section).
How much does a ticket to the garden cost? And a ticket to the Glasshouse? (To find out, visit the Visitor Information section).
How many different kinds of tours can a visitor do at the Royal Botanic Garden? (To find out, visit the Guided Tours section).
If you are hungry, what kind of meals can you have at the Gateway restaurant? (To find out, visit The Gateway section).
Remember that the Royal Botanic Gardens must be part of the route at your Google Sites map.
Continue with your posts on Twitter (#taskposter and #projectedinburgh). Choose one (or two) of the most interesting things you would like to visit at the Botanic Gardens. 
You can send them a tweet to tell them that you have visited the Botanic Garden virtually.