London is a huge city, with an area of 8,382.00 km2. With such extension, citizens usually take the underground to move from one side to the other in the city.
At the end of the session, you will have:
reflected on London underground through a thinking routine about it,
reviewed and practised the present simple tense when talking about daily routines,
searched for a video about tourism in London

on different webs

.
To start with, let's begin with a thinking routine about the map of the London underground, also known as the Tube. Look at the map of all the lines, tube stops, colours, etc.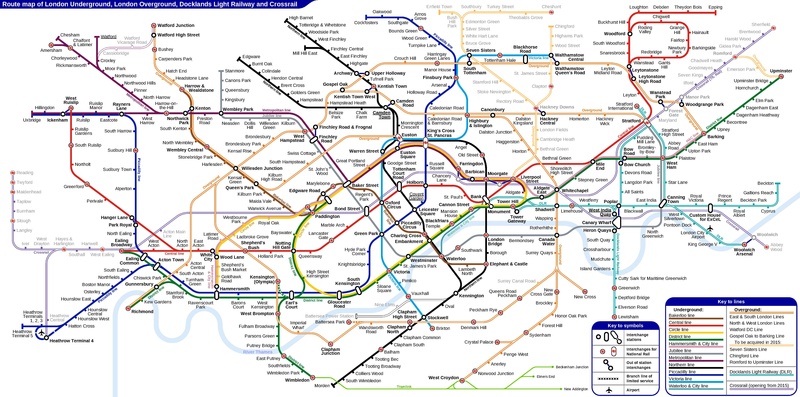 What did you use to think about this underground?
How do you imagine the tube?
Take a look at the following link: London tube official website. Then, try to find out the answers to the previous questions in groups of 2 / 3 people.
What do you think about it now?
Have you ever used the Tube in London?
Do you usually use the train or the underground to go to school?
If so, how long are you on the train / underground to get to school?
Remember to include at least one underground stop at your Google Site challenge.
Continue with your posts on Twitter (#taskopinion and #EDIAlondon). Of course, you must give some information about the London Tube and some recommendations to future passengers. 
The 'Rubric to assess a Tweet' can help you do a good job in this social network.