Free afternoon: go shopping!
Today, we are going to visit one of the most famous squares in London. Piccadilly Circus is one of the shopping areas in London. It is close to major shopping and entertainment areas in the West End of the city.
At the end of the session, you will have:
read and answered some questions about Piccadilly Circus,
revised the use of the adverbs of frequency,
written the final version of your article of opinion.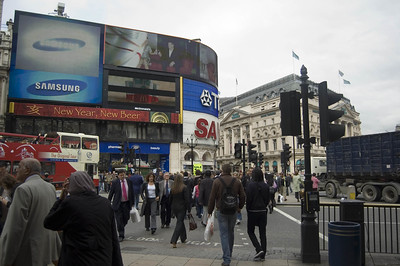 What is the name of a very important sports shop in Piccadilly Circus?
What is the name of the largest book store in the whole of Europe?
Click on the following link, read the following text and try to find out the answers to these questions: Piccadilly circus.
Remember to include this emblematic place at your Google Site challenge.
Wandering how it would be to walk around Piccadilly Circus? So, why don't you watch this video and find it out?
Continue with your posts on Twitter (#taskopinion and #EDIAlondon). Choose one (or two) of the most interesting things you have learnt about Piccadilly Circus. The 'Rubric to assess a Tweet' can help you do a good job in this social network.