The National September 11 Memorial and Museum commemorates the approximately 3,000 lives lost in the 2001 terrorist attack that destroyed the twin towers of the World Trade Center. There are two square pools where the World Trade towers once existed, with trees and some green spaces around them. The names of all the victims are written on the walls that are near these pools. The memorial opened on September 12th, 2011.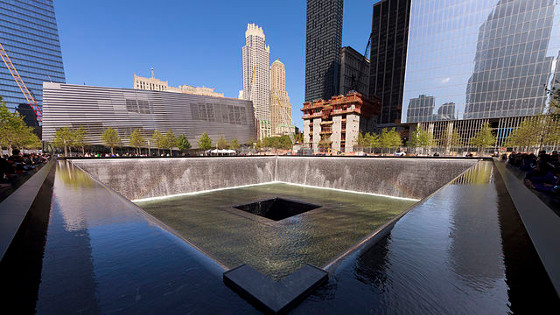 At the end of the session, you will have:
had fun singing one of the most famous songs by the New Yorker singer "Lady Gaga"
shared your infography through different means.
Why don't you visit the official 9/11 Memorial's website? 
At this website, you can obtain some information about all the different activities you can do at the 9/11 Memorial. Before answering the questions, take a Google map virtual tour of the place.
Can you find the answers to the following questions at the website?
How much does a teenager (up to 17 years old) have to pay for a General Museum Ticket? (Check the Visit the Museum section)
Remember that the 9/11 Memorial must be part of the route at your Google Sites map.
Continue with your posts on Twitter (#taskbiography and #projectnewyork). Which section from the official 9/11 Memorial is, in your opinion, the most impressive for you? Did you see images or videos or what happened in the past? You can also access the complete 9/11 Timeline with audios and videos of what happened that day.