Let's go up the Building!
Let's continue with our amazing trip to the magnificent city of New York. Your next stop now is at the Chrysler Building.
At 42nd and Lexington in Midtown stands the second most famous  skyscraper in New York City, the Chrysler Building. Just a little bit shorter than the Empire State Building, it was built only a year before. The Chrysler Building's architectural details, such as the eagles on the corners of the 61st floor or the multicolored marble in the lobby, make this building a favourite of architecture fans worldwide.
Discovering New York is becoming a truly unforgettable experience!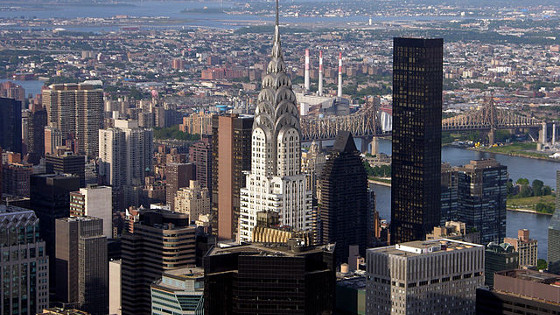 At the end of the session, you will have:
read about the Chrysler Building.
organized information about New York at the Google site
read and listen about online safety tips.
Visit the official website of The Chrysler Building. Which fact impresses you the most? When was it built?
Google Site map.
Continue with your posts on Twitter (#taskbiography and #projectnewyork). Write a tweet telling what do you like the most about this building. If you need further information, you can visit the Chrysler Building ´A view on cities´ guide.