When the Brooklyn Bridge was completed in 1883, it was the longest suspension bridge of its time. Now it is just a landmark. It is also easy to walk across. You can get a panoramic view of the city whether you set out from the Brooklyn or the Manhattan side.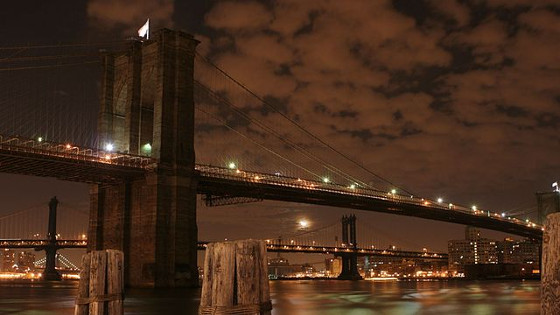 At the end of the session, you will have:
used a thinking routine about the Brooklyn Bridge.
revised and practised present perfect tense with "yet" and "already".
To start with, let's begin with a thinking routine, about Brooklyn Bridge. Look at the picture of this bridge.
After viewing this picture of Brooklyn Bridge in New York, answer the questions below:
How long do you think this bridge is?
Can both cars and pedestrians cross the bridge?
How many cars can cross this bridge a day?
You can also take a look at the Trip Advisor Website with the Brooklyn Bridge Walk proposal. There is also some more information about the history and facts of the bridge at the official New York infrastructure website.
Then, answer the following questions:
What do you think about how the building conditions had to be for workers?
Have you ever crossed such a long bridge?
What does it make you wonder?
You have to answer these questions in your personal blog. The title of the post must be "Brooklyn Bridge Thinking Routine"
You can have more information about this thinking routine consulting the resource 'Thinking routine'.
Remember that Brooklyn Bridge must be part of the route at your Google Sites map.
Continue with your posts on Twitter (#taskbiography and #projectnewyork). Do you have to cross a bridge to go to school? Is there any river nearby? Are there any bridges to cross it? Are there any other kind of bridges in your area?