Visit to the Metropolitan Museum of Art
The magnificent Metropolitan Museum of Art is the jewel in the crown of New York museums. The Met, as people from New York call it, is one of the most important art galleries in the whole world. There are some permanent exhibitions, collections of Asian and ancient Egyptian art as well as famous 17th century Dutch paintings and the paintings of Spanish masters El Greco and Goya. At the rooftop garden, there is usually a sculpture exhibition by a contemporary artist.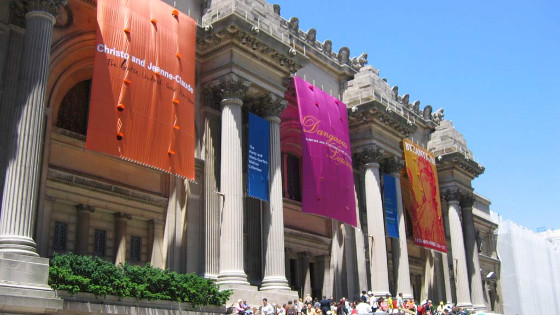 At the end of the session, you will have:
visited the Metropolitan Museum of Art in New York virtually.
listened to two people talking about famous American people.
thought what to include in your infography about your biography.
You can visit its official website and choose, from the galleries at the online collection, a piece of art. Once you have finished the online visit, continue with your posts on Twitter (#taskbiography and #projectnewyork) choosing one of those pieces of art and sharing the link to the online gallery.
You can also send a tweet to the Metropolitan Museum telling them you have visited it virtually. What has drawn your attention the most? What would you highlight from the Museum?  Send a tweet to the Official Metropolitan Museum of Art of New York Twitter.
Remember that the Metropolitan Museum of Art must be part of the route at your Google Sites map.